Paws Cleaner!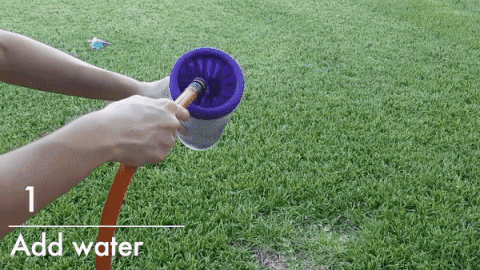 Pets like to go out to play, but their claws are always very dirty when it comes back home. This cleaning tool can help you clean your pet! This tool has soft brushes made of silicone that is flexible and durable and has a good cleaning effect.
Eco-Friendly Silicone: Soft silicone brush that will never burn your pet's paws.

Cleans Pet Paws in Seconds: Soft silicone brushes gently helps remove all dirt, mud, sand, dust, grime from your dog's paw so you don't have to touch them with your own hands.
Easy To Use: Simply add a little water, insert the muddy paw, do the twist, dab the paw dry with towel included, then repeat for the other 3 paws!

Portable: Keep it in your car for quick trips to the dog park, weekend road trips, camping, hiking, running, and other doggy adventures. You can also keep the washer by the front or back door so it is ready to use after those muddy activities in the yard.
Sizing Guide
Sizes                 Product Diameter           
Small                 4.3"tall  / 3.65"wide                      
Medium              6"tall / 4"wide