Plants are sensitive to different colors of light than the human eye. Compared to a regular light source, this?Plant Growth Led Light has another color spectrum with more blue and red tones that help your plants grow and thrive!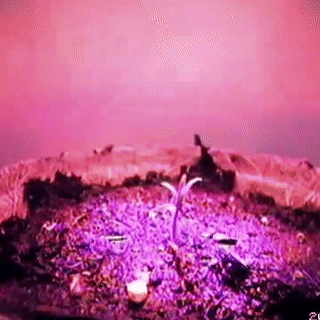 Plant Growth Led Light is engineered to provide full spectrum growth light for indoor plants. It facilitates growth in all developmental stages like seeding, growing, and flowering. The light comes with a desk holder with on/off switch and allows you to adjust the angle and height.
FEATURES:
360¡ãAdjustable gooseneck allows you to place the plant light in any direction to provide the best lighting angle and cover a larger area for more plants
The wavelength of the light can be fully absorbed by the plants
Best for blooming and fruiting & promoting leaves, can rapidly improve the health of plant
Energy saving, low heat and low power consumption
Suitable for flower/green plants such as tomatoes, chili, eggplant, rose, herbs and leafy vegetables, lettuce, etc.
?
SPECIFICATIONS:
Light Color:?

166pcs red LED (660nm) & 34pcs blue LED (blue 445nm).

Working Temperature: <65¡ãC