From now on you can sit anywhere, anytime, at home or while on the road!
Not being able to sit for?a long period of time is a punishment for your body. The?FoldStool? gives you the opportunity to sit down whenever you want! From now on being able to sit?won't?be a problem anymore.?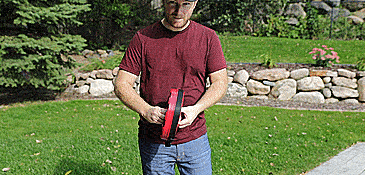 Easy to Use
Our compact and light-weight FoldStool? can replace all chairs in a flat or office and makes the most out of your space. You can also put it in your trunk or backpack for your next trip.
A shoulder strap has been added to the side of the?FoldStool? to make it easier to carry?around.
Safe and stable
The FoldStool? is safe and stable to use, so you can sit (or stand) on it with peace of mind.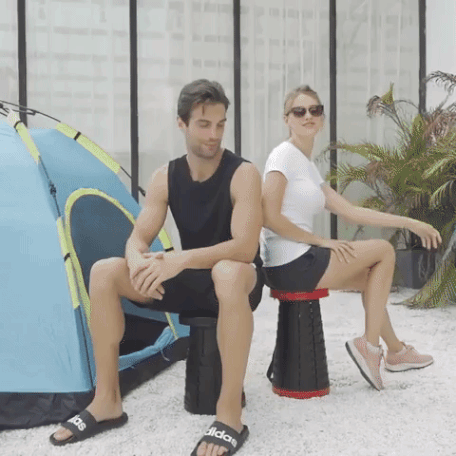 Improved Design - Same Price
Due to the recent success of our FoldStool?, we've designed an even better version!
Even lighter weight: From 1.2kg (2.64 lbs) to 0.88kg (1.94lbs)
Safer to use: less sharp edges
Improved load: from 150kg (330lbs) to 200kg (440lbs)
Stronger?

polyamide?structure
Load up to 200 KG / 440 LBS
The FoldStool? is made of a very strong polyamide material that can carry the load up to 200 kilos.
All Benefits at a Glance
? Retractable design

? Always being able to sit anywhere quickly

? Extendable up to 47CM

? Very strong polyamide material

? No more standing for long periods of time

? Lightweight & Easy to carry

??Load up to 200 kilos
? !TIP! - Kids love it! - !TIP!
Dimensions
The stool can be carried in a bag or if you prefer to just carry it, the FoldStool? comes with a handy shoulder strap.
Diameter: 9.8in / 25.5cm
Height: 2.4in / 6cm ¨C 18.5in / 47cm
Weight: 1.94lbs /?0.88kg